COVID-19 Updates & Resources
Following the direction of the Governor of Kentucky we will not be having in-person services. Instead join us online each week. Below you will find links to our services online, and maybe some other online resources available to you and your family
Online Giving
The world needs to hear about Gods love more than ever, and your support of the ministries of the Middletown SDA Church and the SDA Church as a whole through donations to Tithe and Local Church Budget will help ensure we can continue ministries, even when they can't be in person. Since we can't pass the plate on Sabbath, you can still return back to God his offerings through the Online Giving portal.
---
---
Join our Private Church Facebook Group
This group was created for the Family (Members and Regular Attendees) of the Middletown SDA Church to be able to communicate and share with each other. We can seek prayers, share good news, or just stay connected while we are not together. 
---
24 Hour Day of Prayer
Join in the Middletown SDA Church 24 hour each Wednesday for a day of prayer. Pray for peace and healing as we navigate these difficult and stressful times together.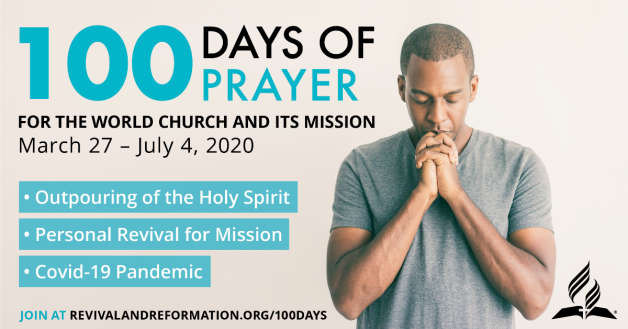 100 Days of Prayer
Will you pray for God's church and mission during the Covid-19 crisis? Join Seventh-day Adventists all around the world in praying for the presence and power of the Holy Spirit to be poured out on our church, to empower us for mission, and to be a light to the world during this time of crisis!
---

Southern Tidings Special Issue on COVID-19
---
Commonwealth of KY Updates
We encourage you to stay up-to-date about the virus and proper prevention measures by visiting: www.Kycovid19.ky.gov.