Here are some great resources weather you're looking for Bible Studies, Online Resources, or just things to do when you visit our city. Just click the links below for more great information.
Everyone is a minister. You minister when you serve others inside and outside the Church. God has given all of us gifts and talents. We encourage you to find your gift and use it to serve God.
Have you ever wanted to know what the Bible says about the origin of life, the mystery of death, or the truth about heaven, hell, and eternity? Or perhaps you've wondered about the end of the world, the antichrist, or the mark of the beast. Sign up for a free series!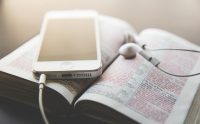 Each Sabbath, our sermon is recorded and shared here for your convenience.